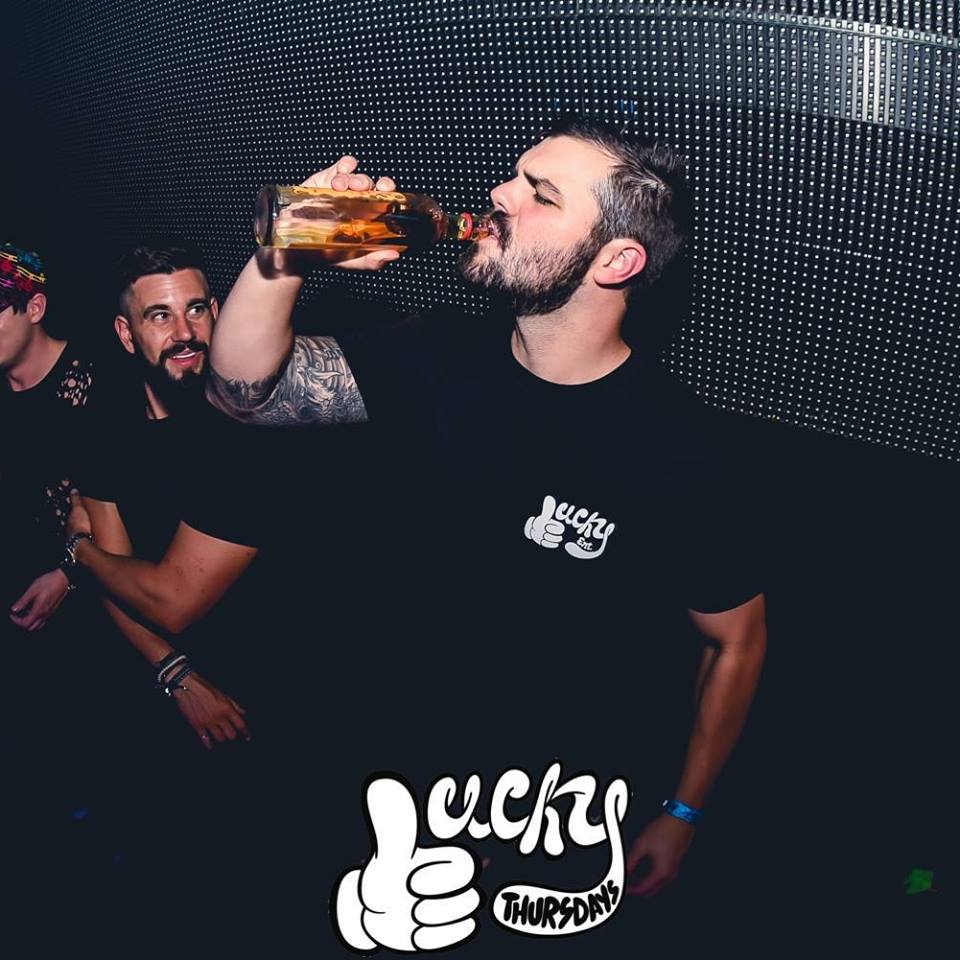 To those on the other side of the world, Lucky Entertainment may possibly not be a household name in EDM but to us in Australia and specifically Melbourne, Lucky is the home of Will Sparks, Joel Fletcher and the scene that is Melbourne Bounce. While Lucky is far more than just a one trick pony, this Melbourne based company is a high flyer and boasts an impressive roster of stars while also overseeing two labels and several night clubs. Jae Butt kindly agreed to this interview on the fly and we appreciate the time he gave us at By The Wavs.
Give us some background on yourself and that of Lucky Entertainment, who to me is home to Melbourne Bounce?
Myself, I was in the Army for 6.5yrs, joining when i was 17, toward the end of my military career I started working with a young 15yr old called Tyron Hapi which was my first taste of management. I signed him to a smaller agency and started working there until I was approached by Lucky and we both moved over. Lucky is the home of Will Sparks as most people know, however, we look after a bunch of acts from Running Touch who's a Triple J (radio) favourite to young guys like Firelite who's only 16yrs old and an up an comer in the Hardstyle scene. Further to that we run events like next years Ultra Australia and record labels like Bourne Recordings and Teamwrk Records.
When searching for new artists; you mention Firelite, aside from having great music what other aspects do you as a Manager look for that draws you to want to work with the artist?
You have to be in this scene for the right reasons, therefore having a good attitude is key. Ego will kill a career no matter whether they have talent or not. Application to keep working hard is what is necessary.
We all hear about an artist creating a buzz, social media, soundcloud etc but what to you is more important?
Social numbers mean nothing to me, you can have 100k on Facebook and yet have no real vibe at all. I look for the good music first and foremost and the vibe and numbers on the social buzz will then naturally follow.
We see the typical cardinal sins young artists make in sending demo's, writing long winded emails for them, what can you tell them that improves their chances at being discovered?
Just work hard on your music, if you already have a little vibe happening on your stuff, then it's time to knuckle down and work even harder. A lot get a little buzz happening and stop thinking it will all just take off and fall into place and it's those ones who fall completely off the radar.
Young artists always seem to be in a hurry to get agents and managers, sending requests to companies for that type of representation, what's your advice to them?
Just Don't! Let agencies and management come to you, it's fatal to go out and chase them because in many circumstances young artists end up on rosters with some people looking after you that really don't care and were never motivated to represent you in the first place. You want a team that wants you not the other way around!  Focus on yourself and the music, do the hard yards for yourself, build your name and it will come.
With Lucky's extensive roster doing well for itself not only here but on international stages, Jae is a man who understands what it takes to be 'that' next big thing. Let the music speak for itself, promote yourself with that music, save the wasted emails to companies that won't see you as a priority, rather let them hear your promo's and demo's and keep focusing on becoming even better and who know's down the track Jae may end up being your man too.
Enjoy below some of Lucky Entertainment's success stories, I'm sure there is much more to come.
The post Exclusive Interview with Jae Butt-Lucky Entertainment appeared first on By The Wavs.